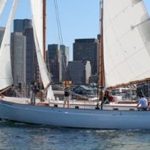 Classic Harbor Line's majestic 1890s-style wooden pilot schooner Adirondack III carries about 40 guests and cuts a clean line through Boston Harbor. Public voyages include day, sunset and city lights sails, as well as occasional specialty trips like the Boston Harbor Islands picnic sail and a Saturday morning mimosa-studded one.
Click here to read more!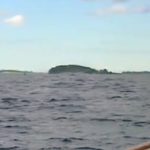 The Adirondack III is an 80 foot wooden schooner that makes quite a sight as it sails around Boston harbor.
Anthony pilots the Adirondack III through Boston Harbor from Classic Harbor Line on Vimeo.
Watch the video on WVCB.com